Homo Faber Moments
Enjoy all the key moments from the Fondazione Giorgio Cini's biggest ever event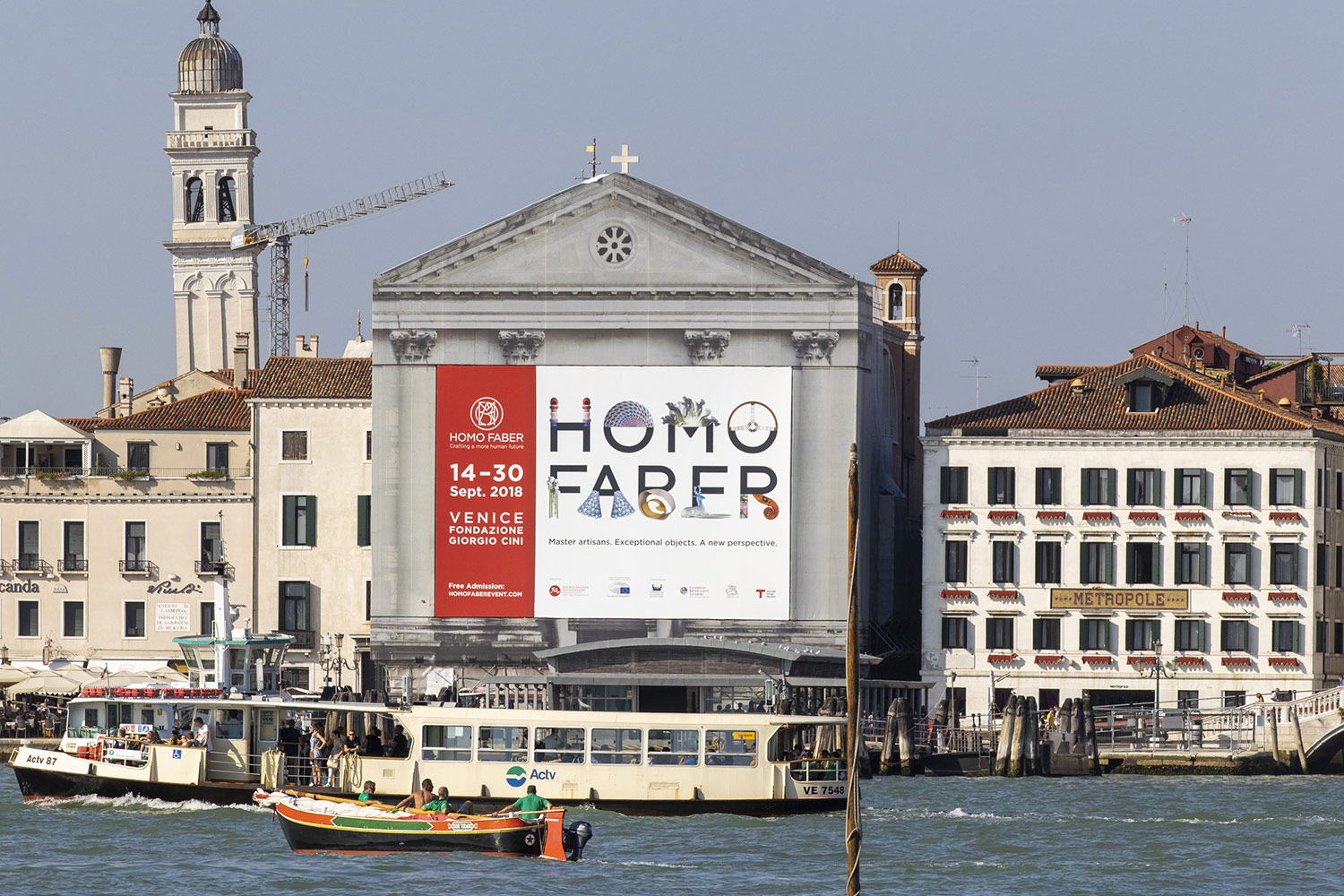 Homo Faber is ready to open its doors
Homo Faber is ready and waiting for visitors at the Fondazione Giorgio Cini.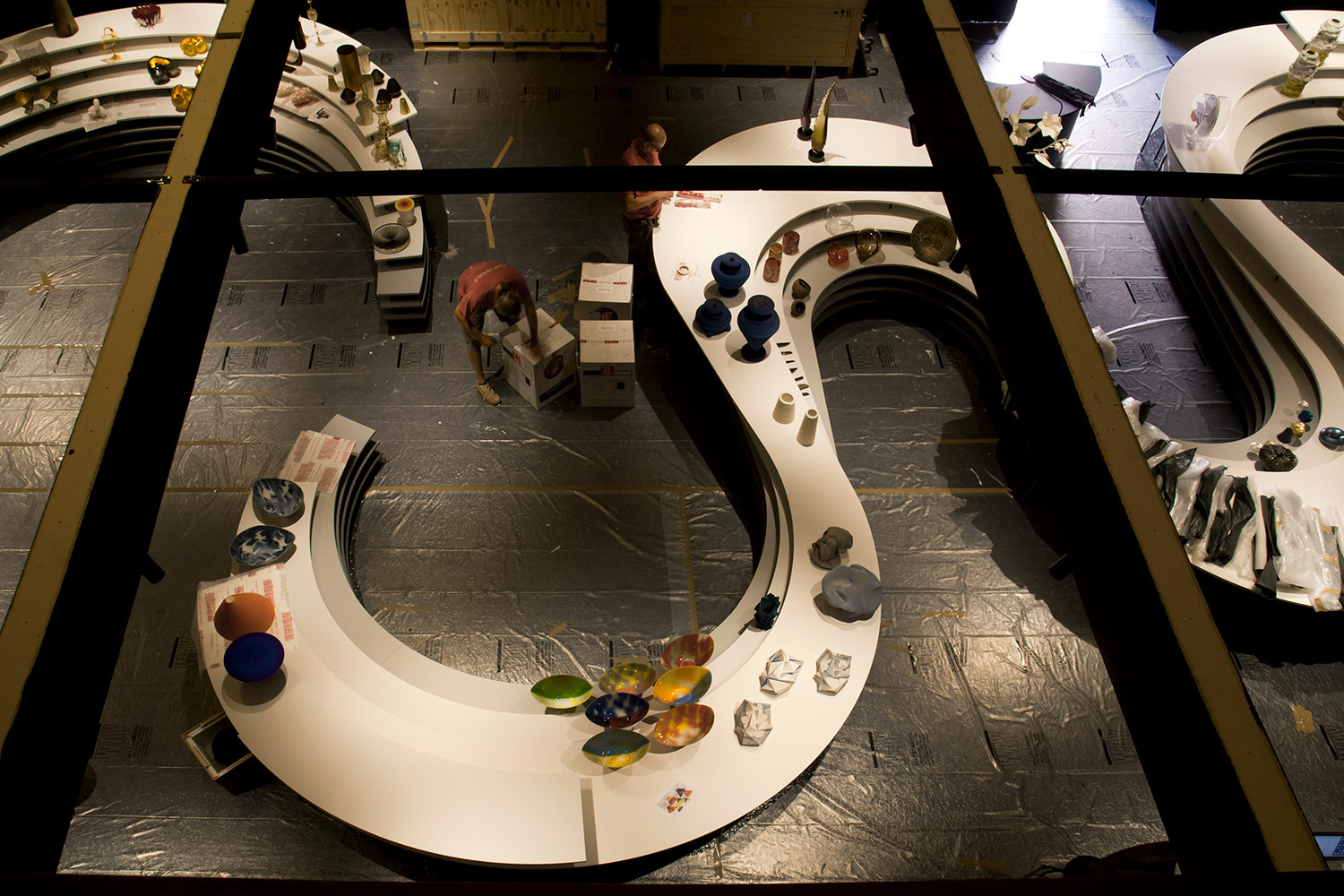 Homo Faber makes its final preparations
The finishing touches are put to Homo Faber's 16 incredible exhibit spaces, as this unprecedented showcase of European craftsmanship prepares to open to the public.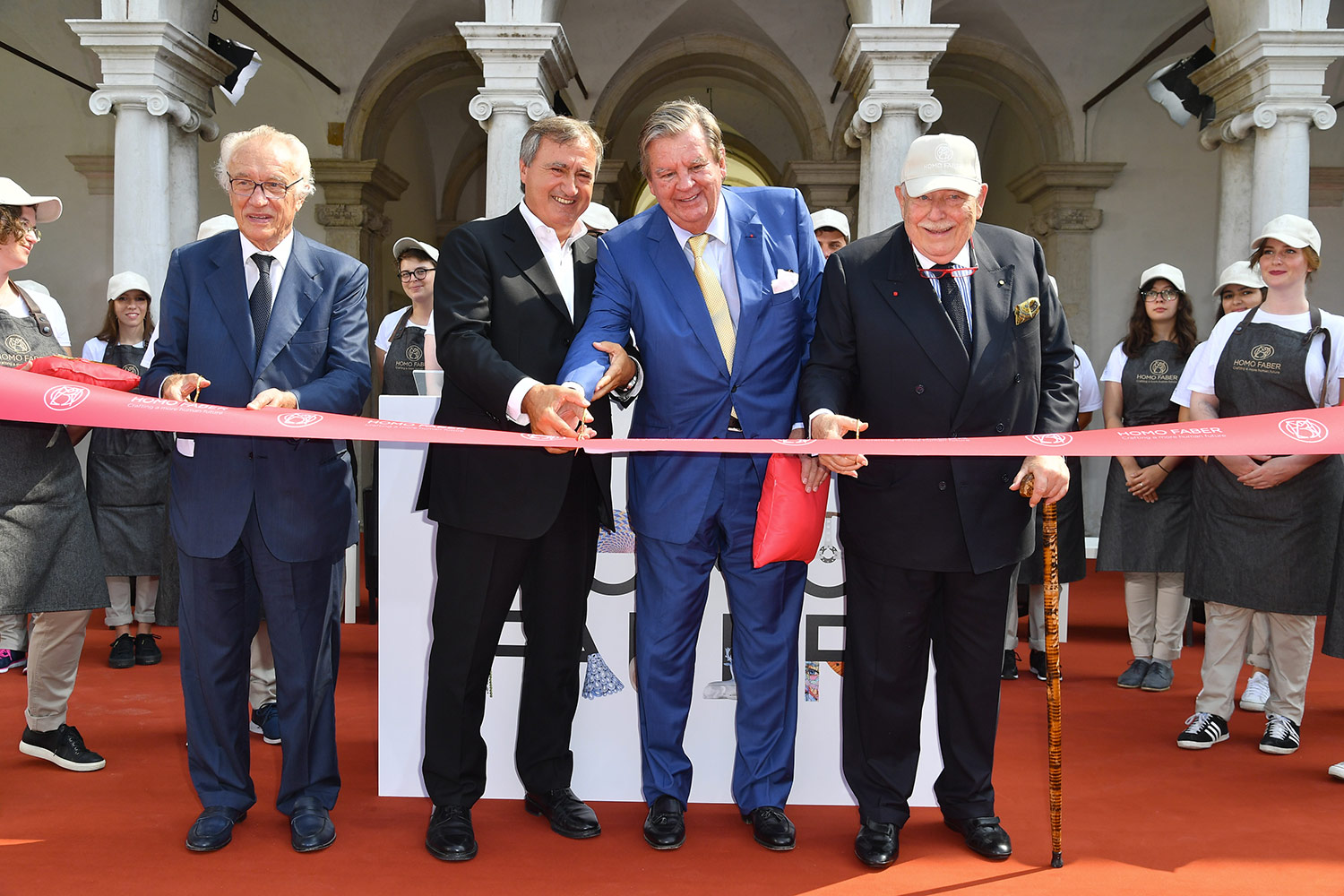 Homo Faber is inaugurated
Homo Faber is officially inaugurated! (Left to right) Giovanni Bazoli, President of the Fondazione Giorgio Cini, and Luigi Brugnaro, Mayor of Venice, with Johann Rupert and Franco Cologni, the co-founders of the Michelangelo Foundation.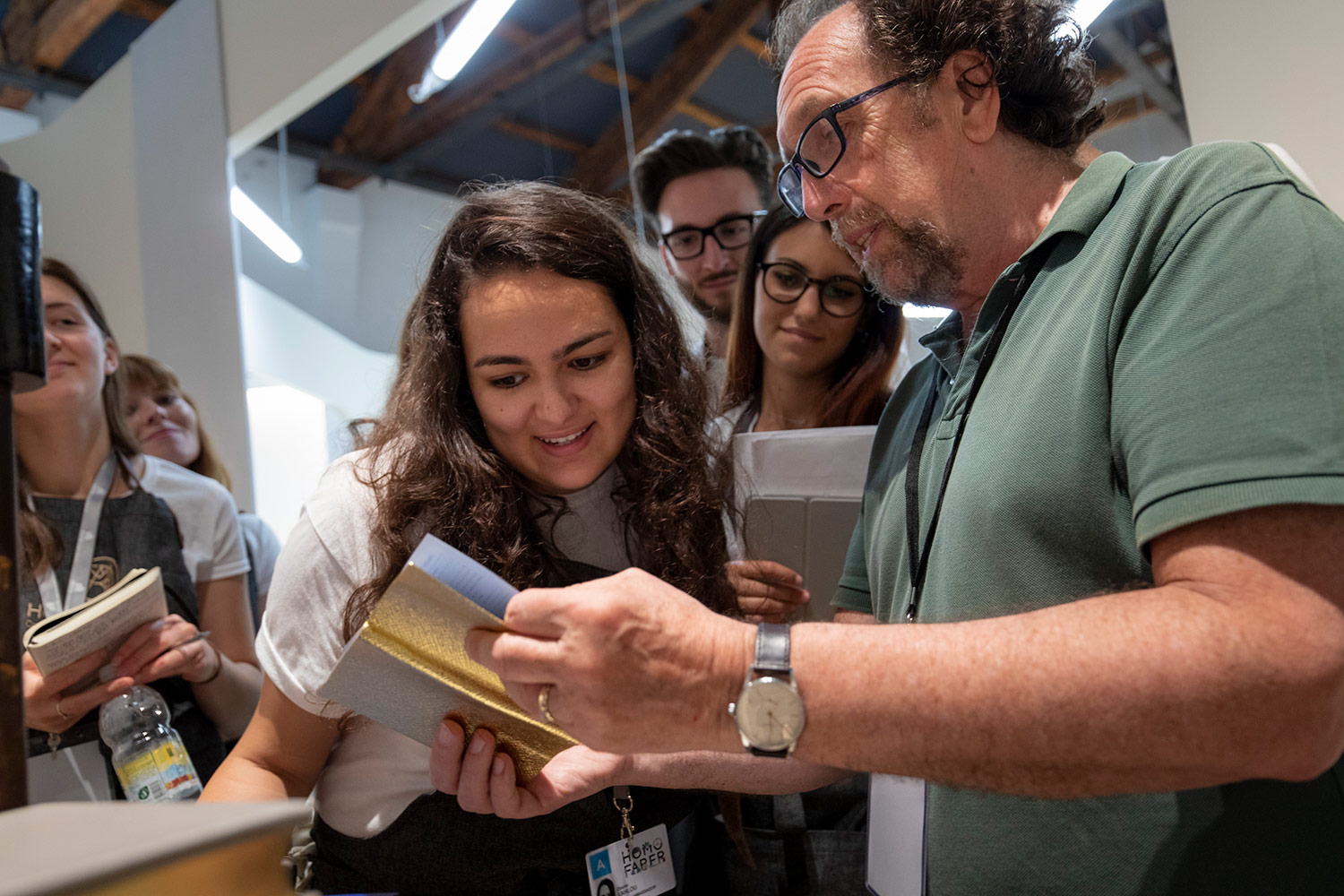 Artisans talk to the next generation
In Discovery and Rediscovery, a master artisan of Smythson passes on his knowledge to some of Homo Faber's Young Ambassadors, the next generation of artisans.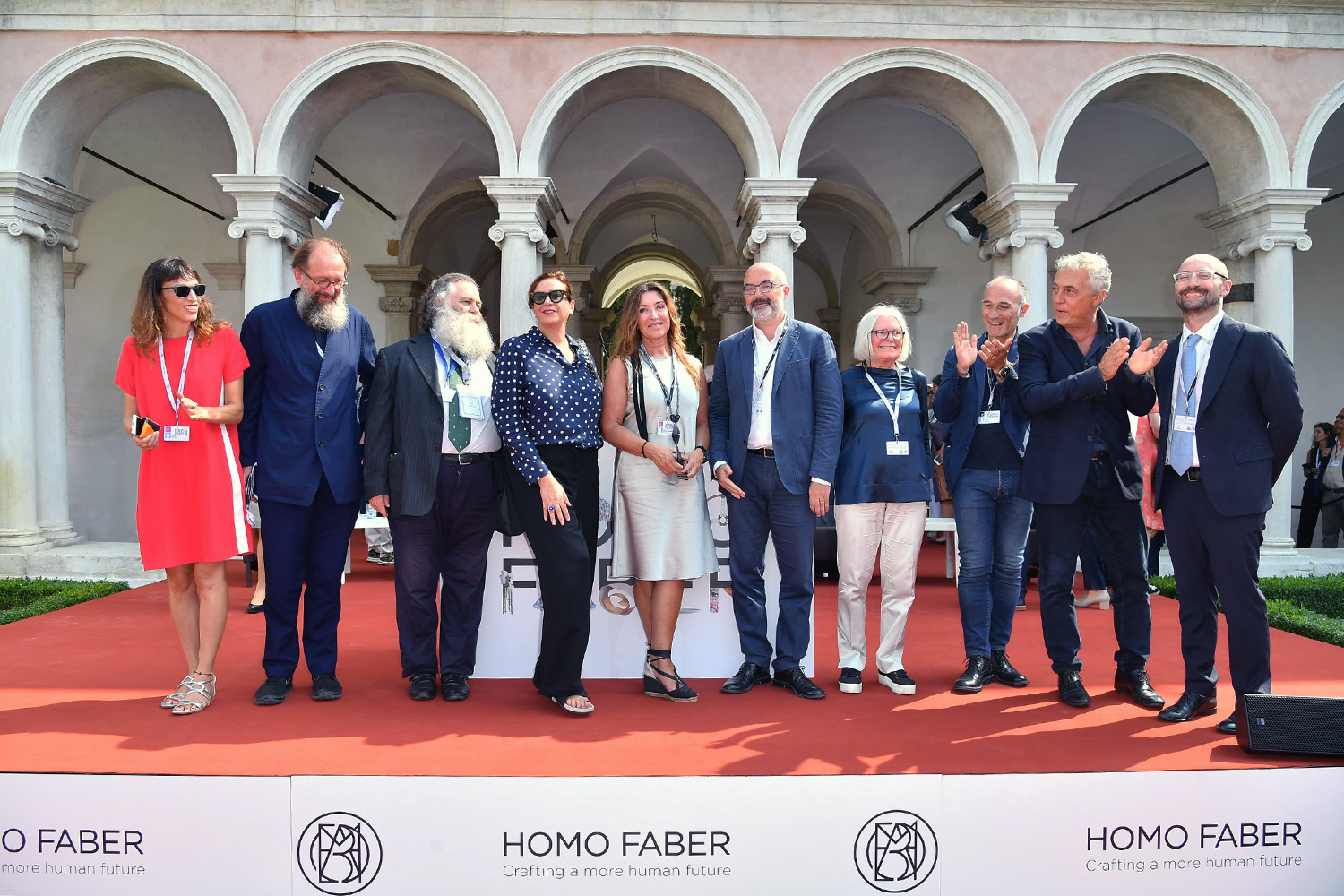 Homo Faber's curators
The curators of Homo Faber 2018 together at the inauguration.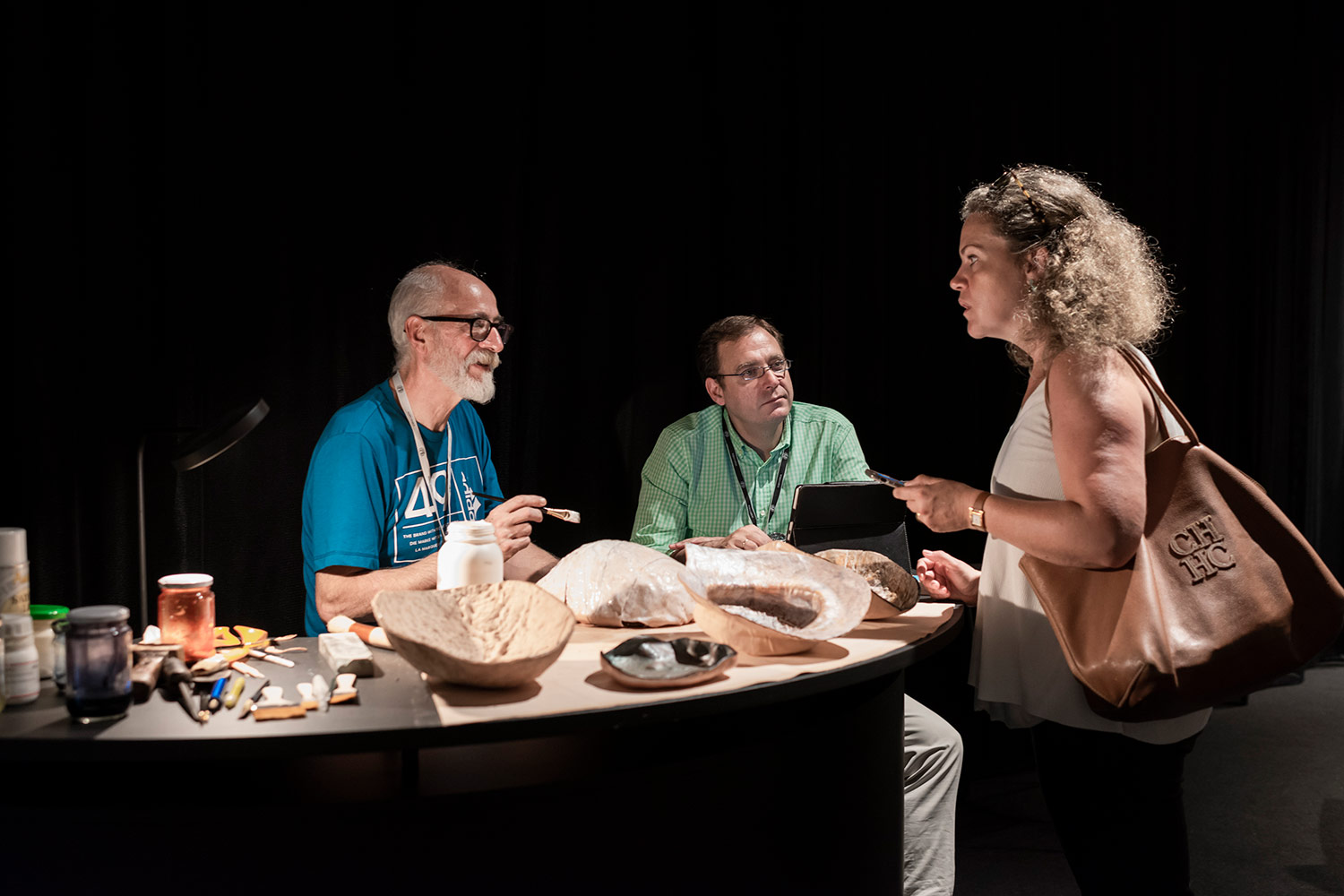 Artisans at the heart of Homo Faber
Artisan José Luis Bazán, a leatherworker from Spain, discusses his work with visitors in the exhibit Best of Europe.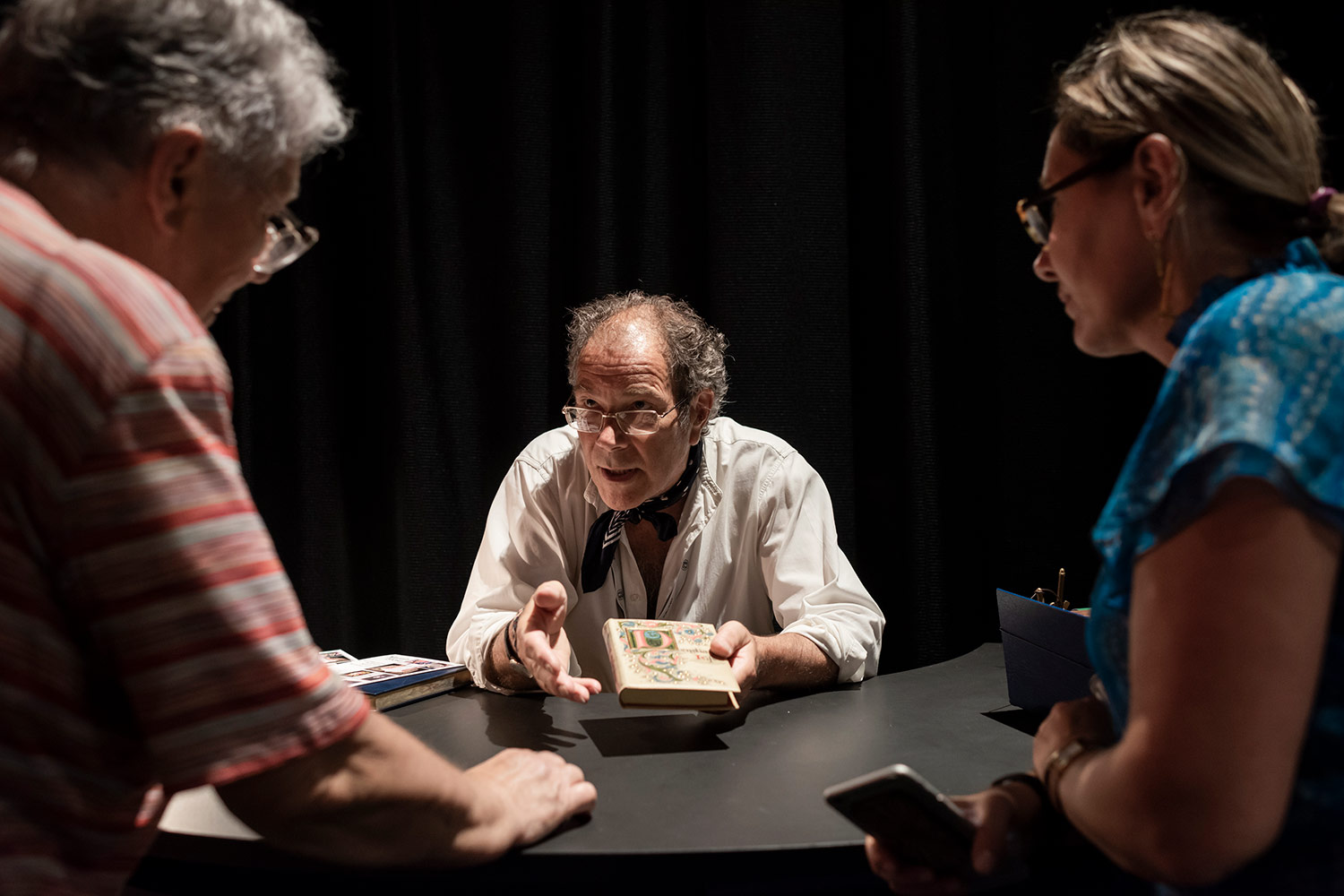 Rare skills showcased to visitors
Artisan Martin Frost, a fore-edge painter from the UK, demonstrates his work to visitors in the exhibit Best of Europe.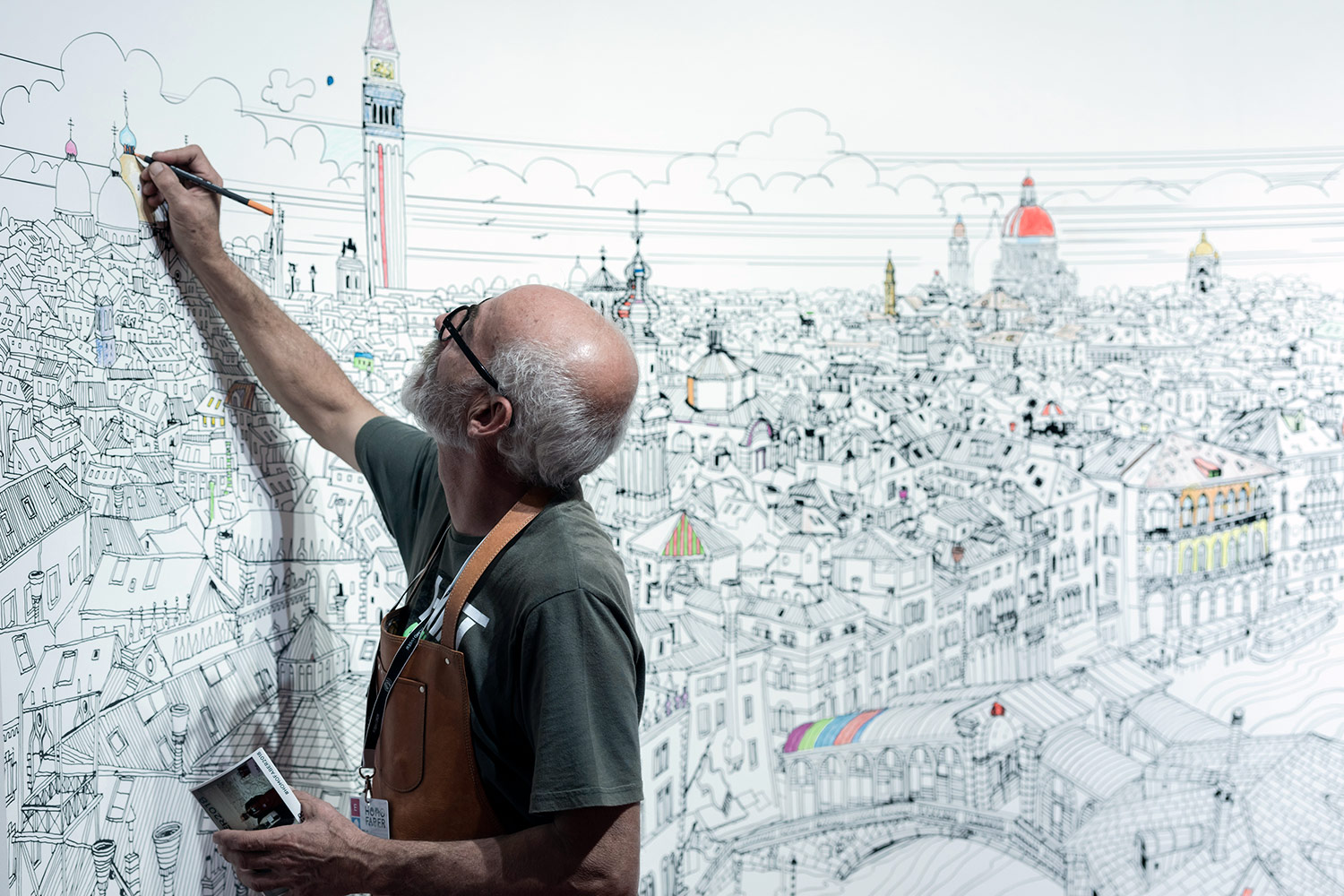 A Venetian mural
The mural of Venice created by Carlo Stanga, which visitors to Homo Faber can colour in with crayons by Caran d'Ache.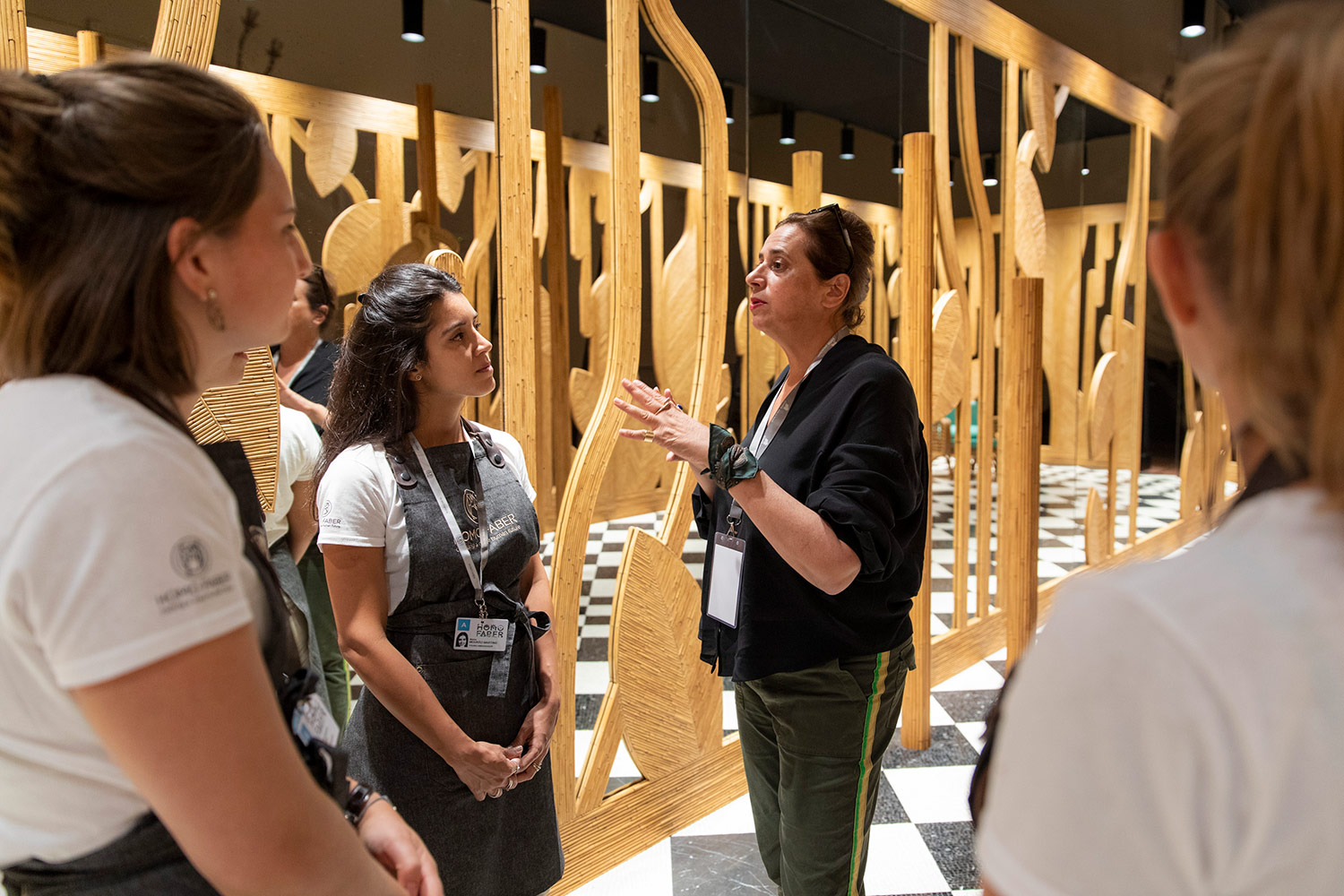 India Mahdavi in Imaginary Architecture
India Mahdavi, curator of Imaginary Architecture, meets Young Ambassadors in the 'Henri Rousseau Forever' interior space she designed.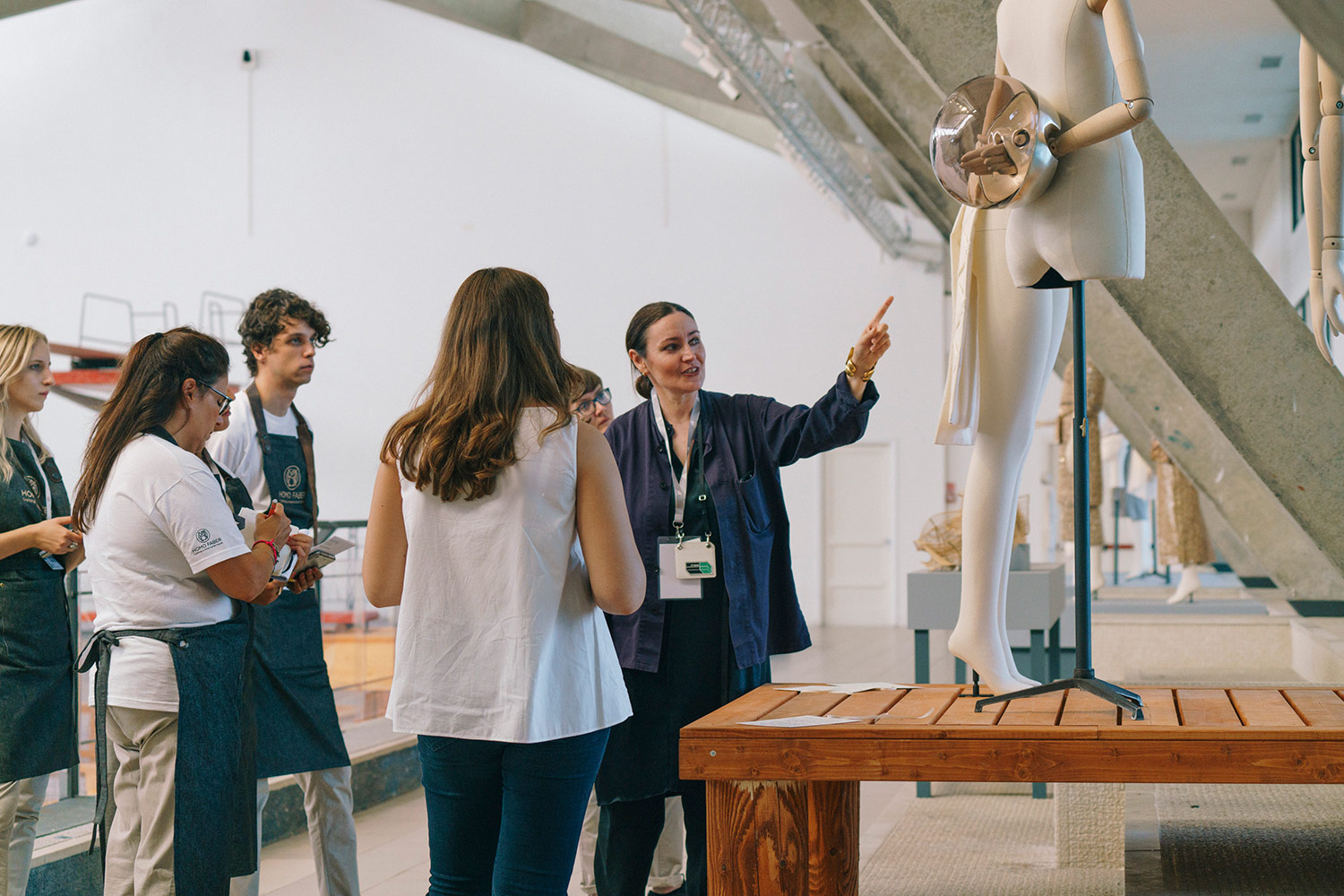 Judith Clark in Fashion Inside and Out
Judith Clark, curator of Fashion Inside and Out, discusses the exhibit with Young Ambassadors in the Gandini swimming pool.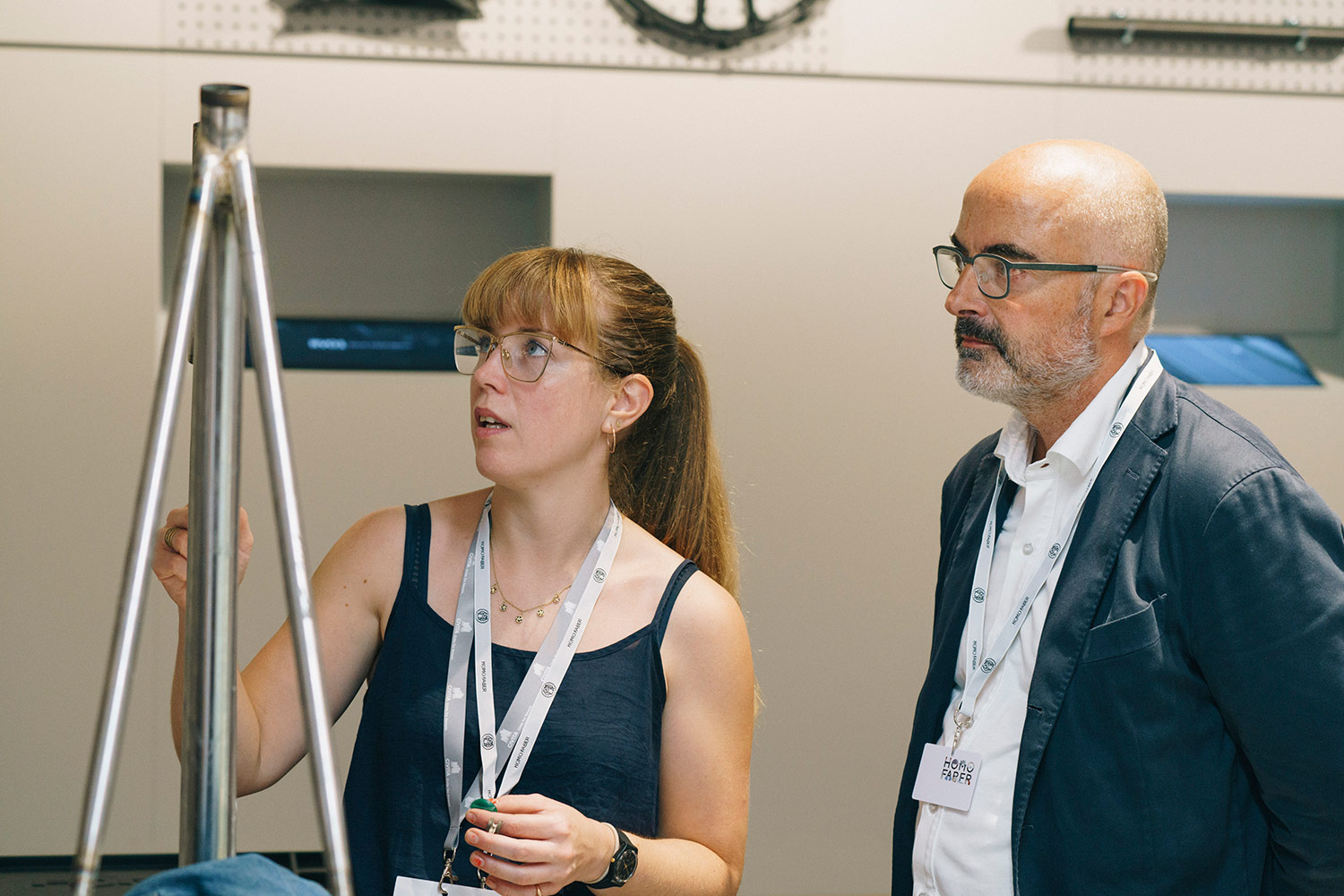 Stefano Micelli in Workshop Exclusives
Stefano Micelli, curator of Workshop Exclusives, with artisan Caren Hartley, founder of London bespoke bicycle company Hartley Cycles.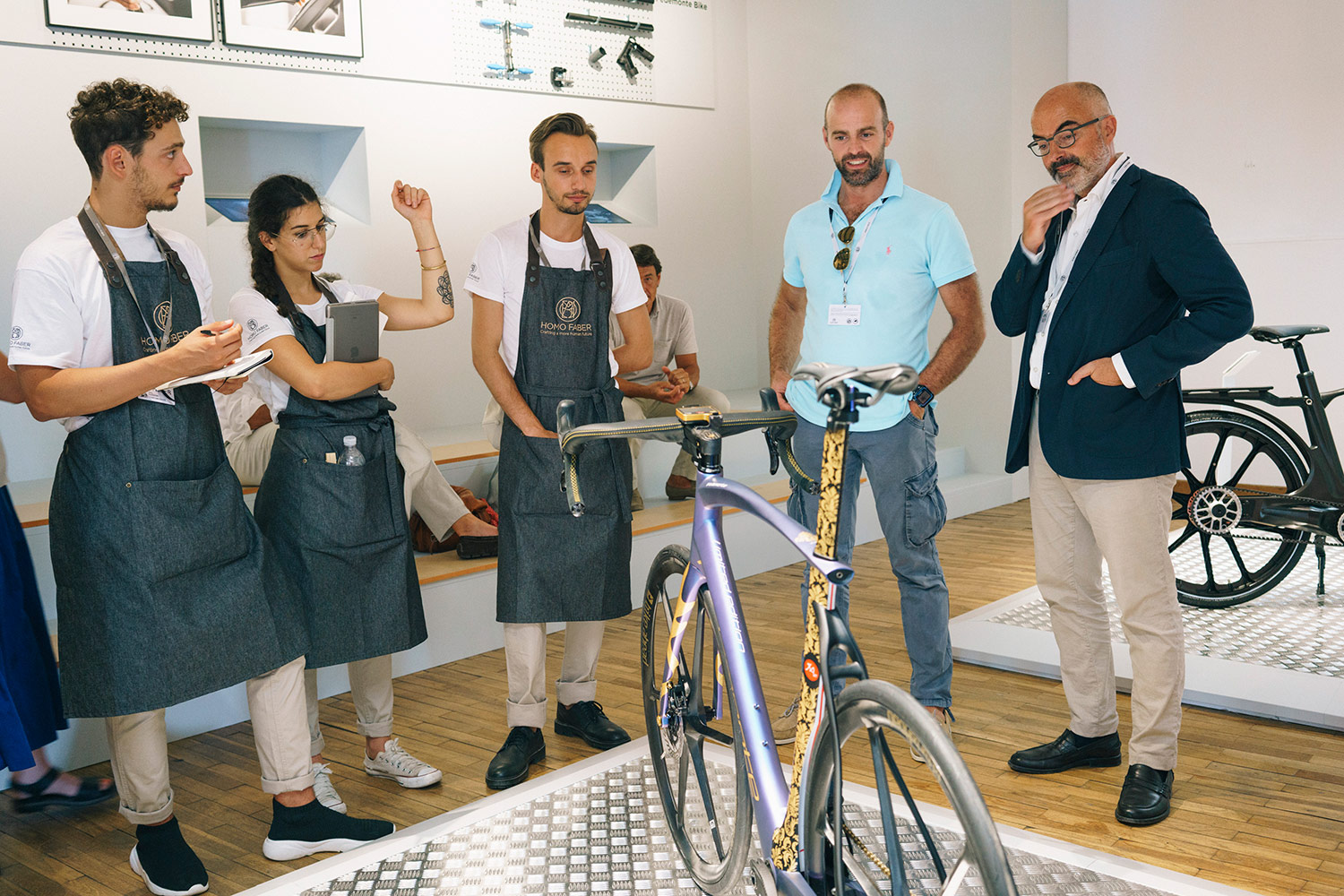 Inside Workshop Exclusives
Racing bicycle manufacturer Sergio Pedemonte (second right) with Stefano Micelli and the Young Ambassadors in Workshop Exclusives.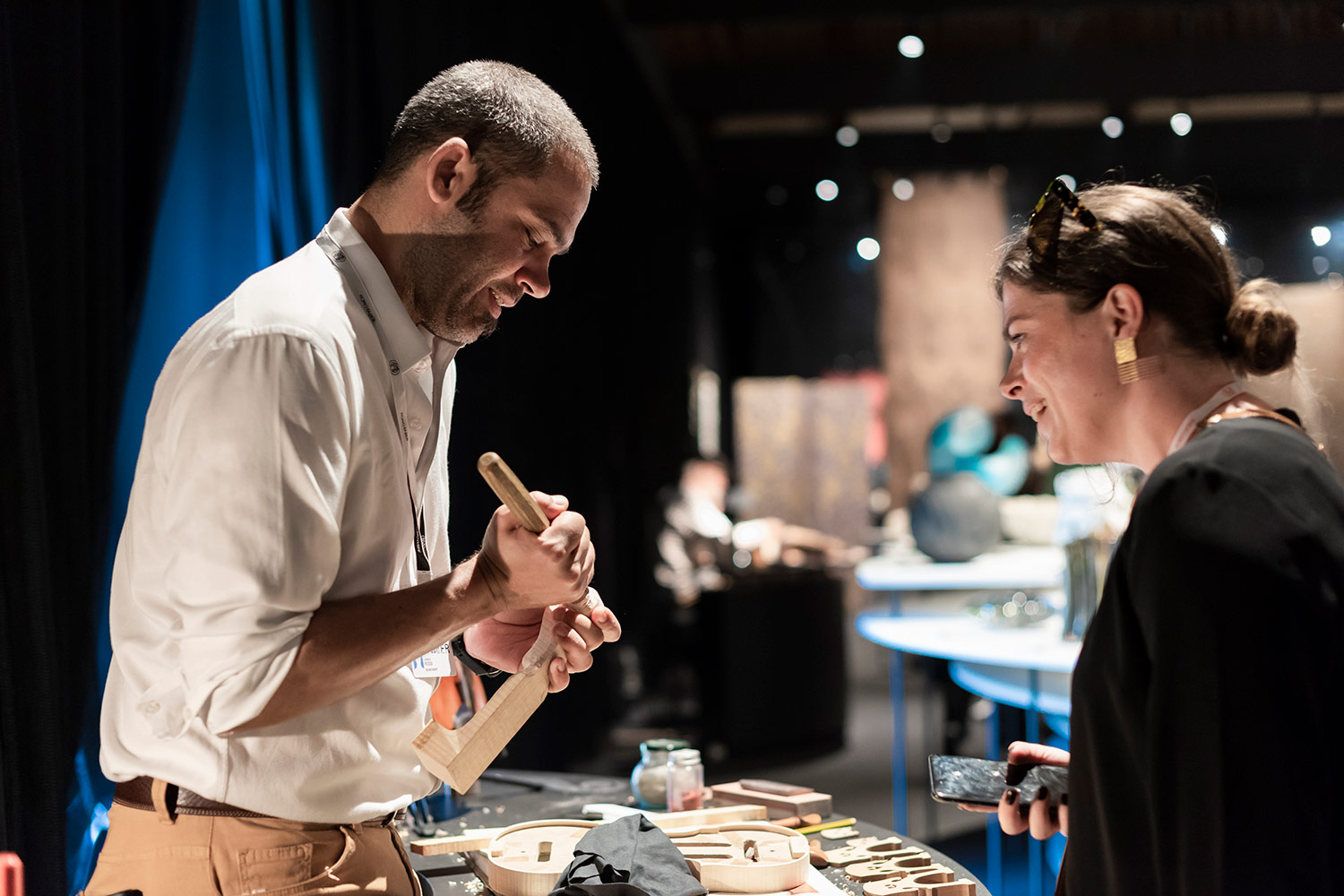 Master artisans meet visitors
Artisan Lorenzo Rossi, a violin maker from Italy, explains his work to a visitor in the exhibit Best of Europe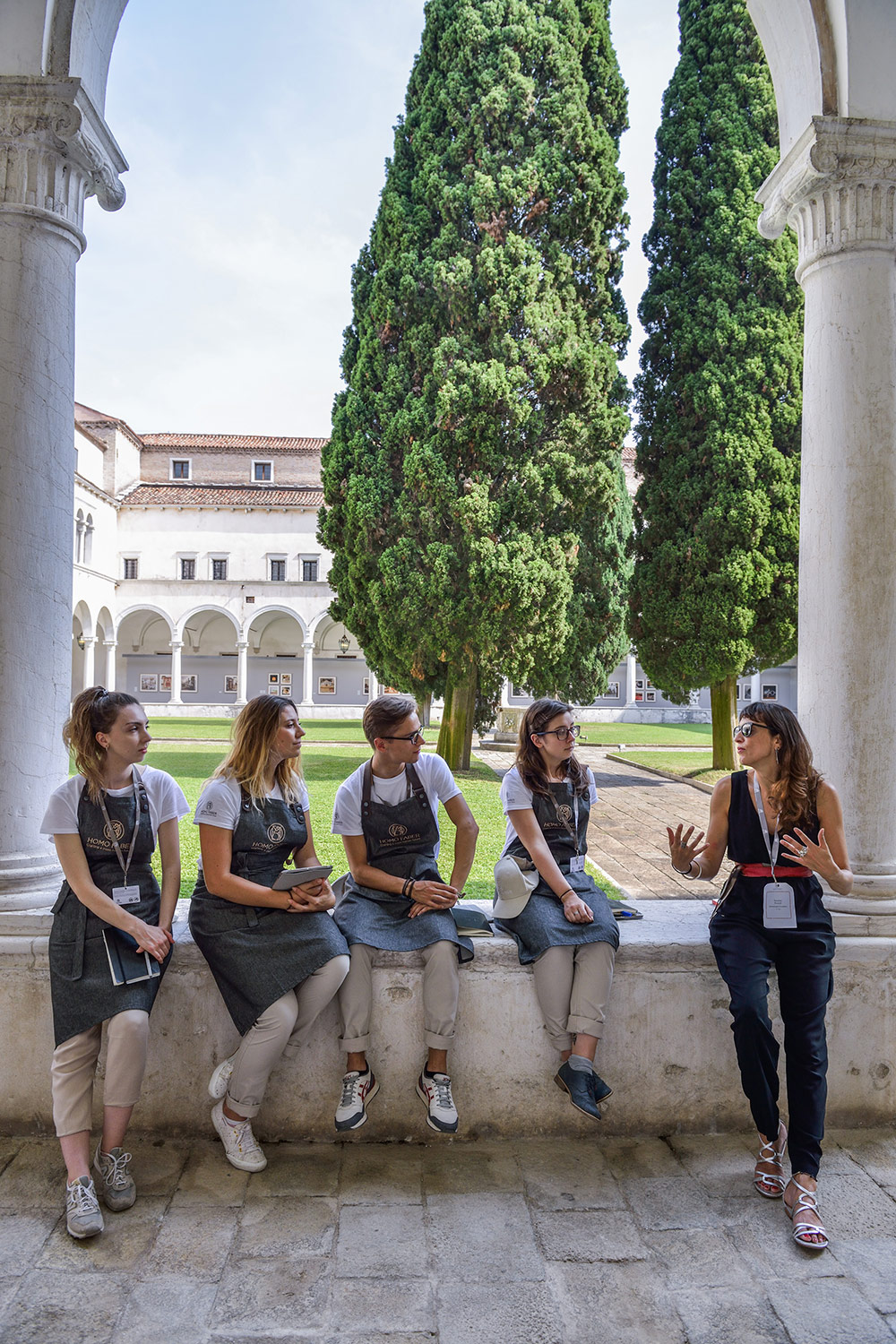 Susanna Pozzoli in Venetian Way
Susanna Pozzoli (right), curator of Venetian Way, discusses her photography with Young Ambassadors.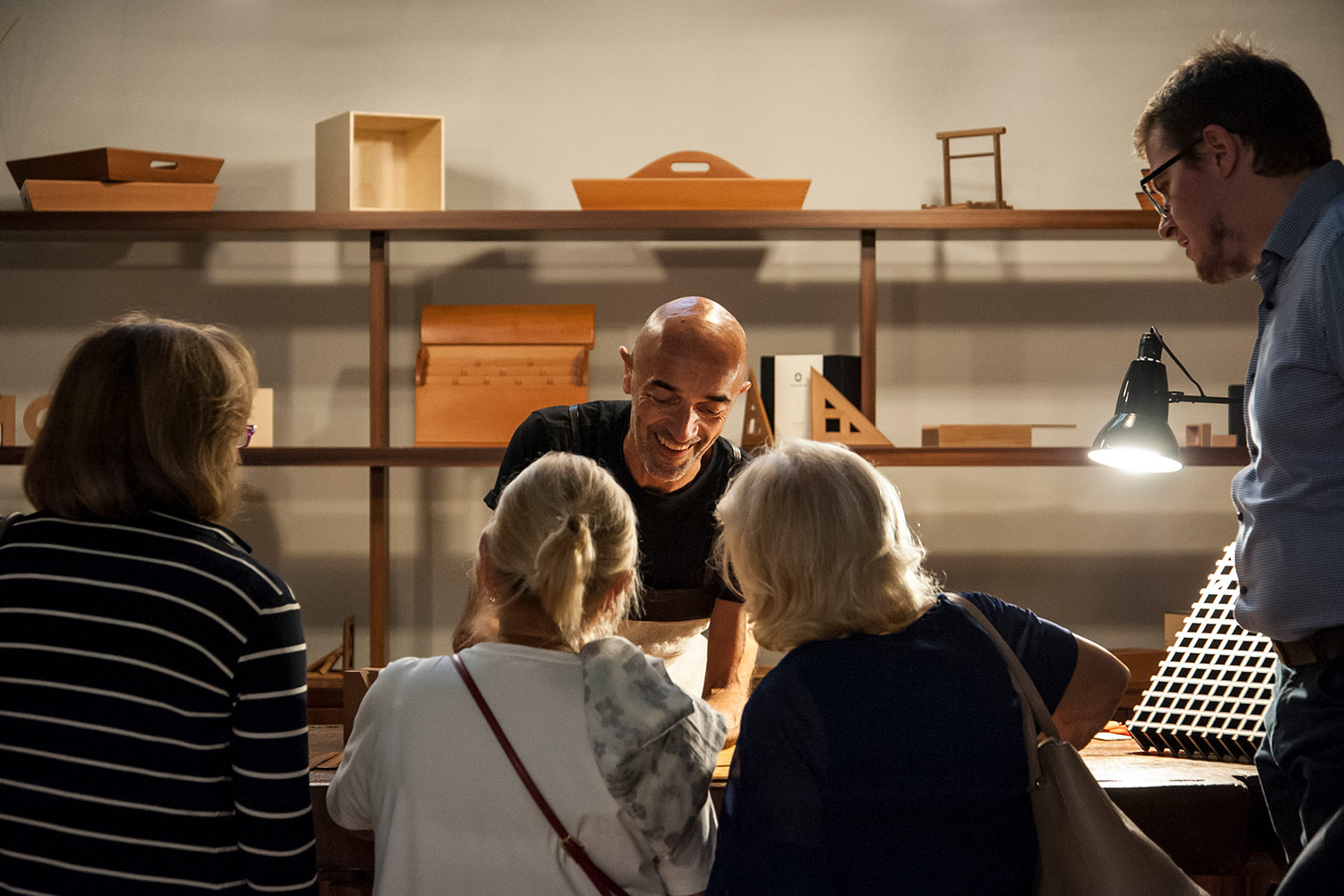 Exquisite woodwork in Poetry of Wood
Artisan Ivano Tenca demonstrates the incredible woodwork of Bottega Ghianda to visitors in the exhibit Poetry of Wood.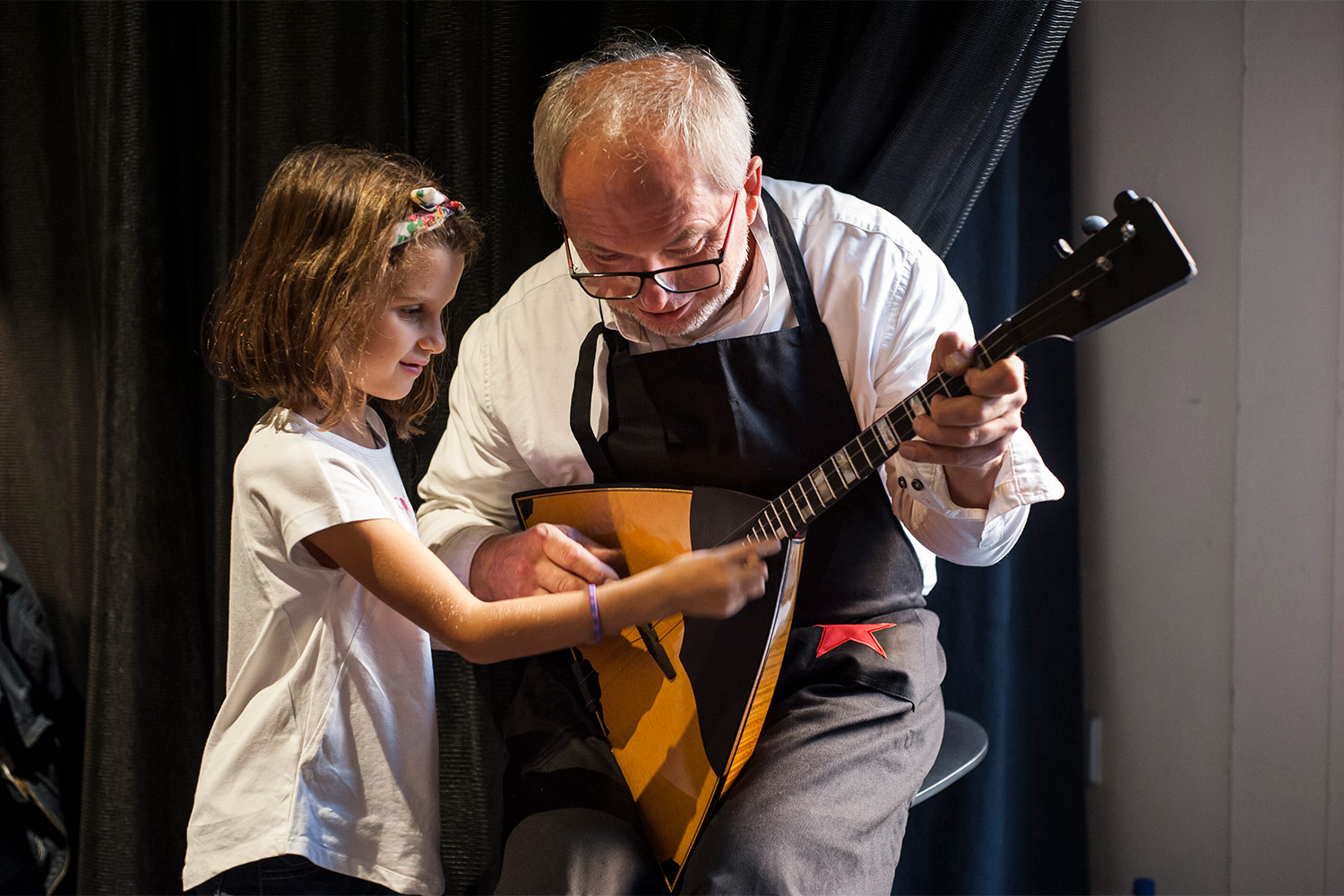 Artisans inspire the next generation
Russian artisan Valerii Grebennikov demonstrates his handcrafted balalaika to a young visitor.