Sapientia et Pulchritudo
A journey through European musical art
On the occasion of the last three days of Homo Faber (September 28, 29 and 30), the Michelangelo Foundation is pleased to present three concerts in the magnificent Basilica of San Giorgio. Developed in partnership with the community of Benedictine monks that still live in the abbey on the island, and with their ONLUS Benedicti Claustra, the concerts (each of which is dedicated to one of Homo Faber's exhibits) are intended as a moment to celebrate the fruitful and generative exchange of talent, beauty and competence that took place from the 16th to the 18th centuries, making Venice a European capital of musical culture.

The concerts start at 8pm; admission is free.

A special vaporetto will depart every 20mins
from 19:30 to 21:00 from S. Zaccaria to San Giorgio
and return until 21:30

Download the programme
28-30 September: the three-day programme
28.09 | 20:00 | Free access
Centuries of Shape
Alessio Corti, Geneva
Merulo, Gabrieli, Arauxo, Sweelinck, Frescobaldi, Pescetti, Bach
From idea to project, and from project to music, thanks to the interpreter's ever-evolving ability to translate signs into sound. If a musical performance is already quite similar to artistic manufacturing, and composing has something in common with design, Alessio Corti's programme adds two more relevant factors. The variation on the same melodic theme, expressed in the Italian, Spanish and Flemish styles by world-acknowledged authors closely connected with their genius loci like Frescobaldi, Storace, Cabezón, Arauxo, Sweelinck; and the new, original and authentic identity given to the music thanks to the transcription for keyboard of an entire Vivaldi concert for stringed instruments by Johann Sebastian Bach. Alessio Corti, one of the most acclaimed interpreters of Johann Sebastian Bach's organ works, is Professor of Organ and Organ Improvisation at the Geneva High Conservatory of Music.
About Alessio Corti
29.09 | 20:00 | Free access
Best of Europe
Vocal Ensemble Harmonia Cordis directed by Walter Testolin, Milan
Josquin, Morales, Palestrina, Victoria, Aichinger, Sweelinck, Schutz, Duruflé, Pärt
A cultural discovery of the 16th century polyphony, through the rhythm of the liturgical year: this is the proposal of Harmonia Cordis, who, in accordance with its Milanese origins, introduces the concert with an Ambrosian Lucernarium and a hymn by St. Ambrose. The Flemish composer Josquin introduces the Renaissance of music; the Italian authors perfect the process; and Europe finds a common language, in a dialogue between Rome and Venice that will bring about the birth of specific schools and styles. In Spain, during the Siglo de Oro, with Morales, Guerrero and Victoria; from the Venetian lagoon to North Europe, thanks to Venetian influences on musicians from Augsburg, Munich, Dresden; and from Germany back to Flanders again, with new and generative connections. The Vocal Ensemble Harmonia Cordis organises the Ascension Festival dedicated to Early Music and is one of the most interesting interpreters of the Renaissance sacred polyphony.
About Harmonia Cordis
30.09 | 20:00 | Free access
Discovery and Rediscovery
"Benedetto Marcello" Music Conservatory, Venice
Kapsberger, Foggia, Frescobaldi, Peruchona, Schutz, Tunder
The Department of Early Music of the Venice Conservatory showcases relevant and precious authors, not often present in the concert season, who deserve to be discovered again. The centrality of Venice is evident either in the composers' biographies, or in their connection with the Venetian style, with its pivotal role in the birth of a pre-baroque aesthetic in North Europe, in the 17th century. From Kapsberger, Foggia, Graziani's expressive music to the German masterpieces of Schütz and Tunder, this artistic and territorial link, original and innovative, clearly emerges. Ideas become music, and cultural exchanges become a new and revolutionary style.
About Venice Conservatory
San Giorgio Maggiore Abbey
Benedicti Claustra Onlus
In 982, Tribuno Memmo, the doge of Venice, gave San Giorgio Island to the Benedictine monk Giovanni Morosini, who founded the monastery and become its first abbot. The monastery grew to become a leading European centre of theology, culture and art. The current basilica, designed by Andrea Palladio, was completed in 1610 by architects Scamozzi and Sorella and inaugurated the same year. The interior is adorned with paintings by Jacopo and Domenico Tintoretto, Palma il Giovane and Vittore Carpaccio, and with sculptures by Girolamo Campagna and Niccolò Roccatagliata. Behind the high altar sit the wooden choir stalls built by Gaspare Gatti and Albert Van Der Brulle. The monastic community of San Giorgio is now canonically dependent on the Praglia Abbey.

In 2013, San Giorgio Maggiore Abbey set up a non-profit branch called Benedicti Claustra. Its mission is to safeguard, promote and develop sites of historical and artistic interest, with a focus on the cultural heritage of the San Giorgio Maggiore Abbey. Benedicti Claustra arose out of the Benedictine monks' spirit of initiative and steadfast desire to promote and support projects aimed at preserving and developing art and art research, which have long served as effective channels for evangelisation and the spread of authentic humanism.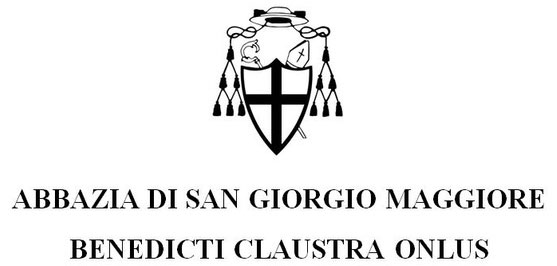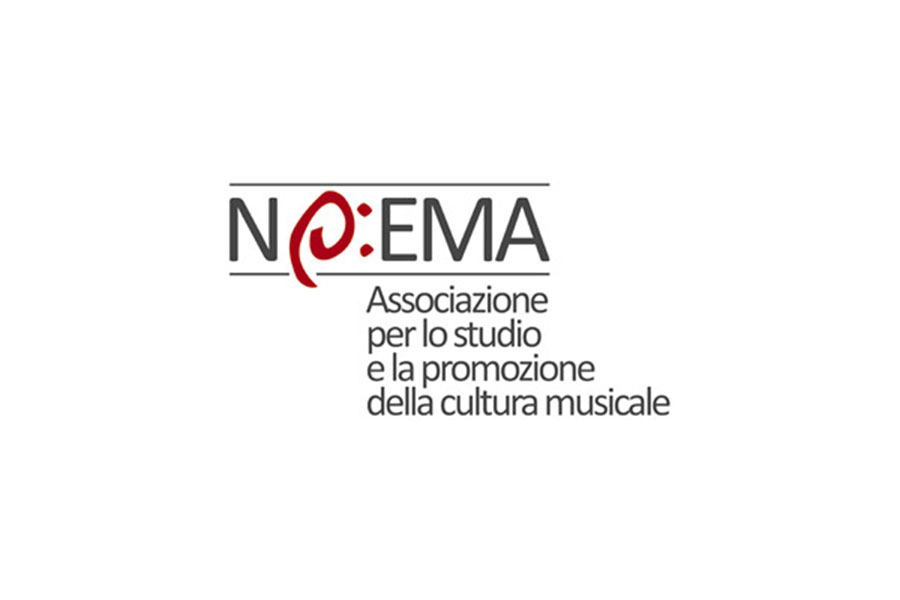 Imagined by:
Noema
The NOEMA Association for studying and promoting music-related culture was founded at the beginning of 2013 in Milan, Italy, with the aim of creating a series of events, conferences, concerts, debates and seminars for studying, discussing and thinking about music and its link with arts, society and professions.
about NOEMA

About Noema